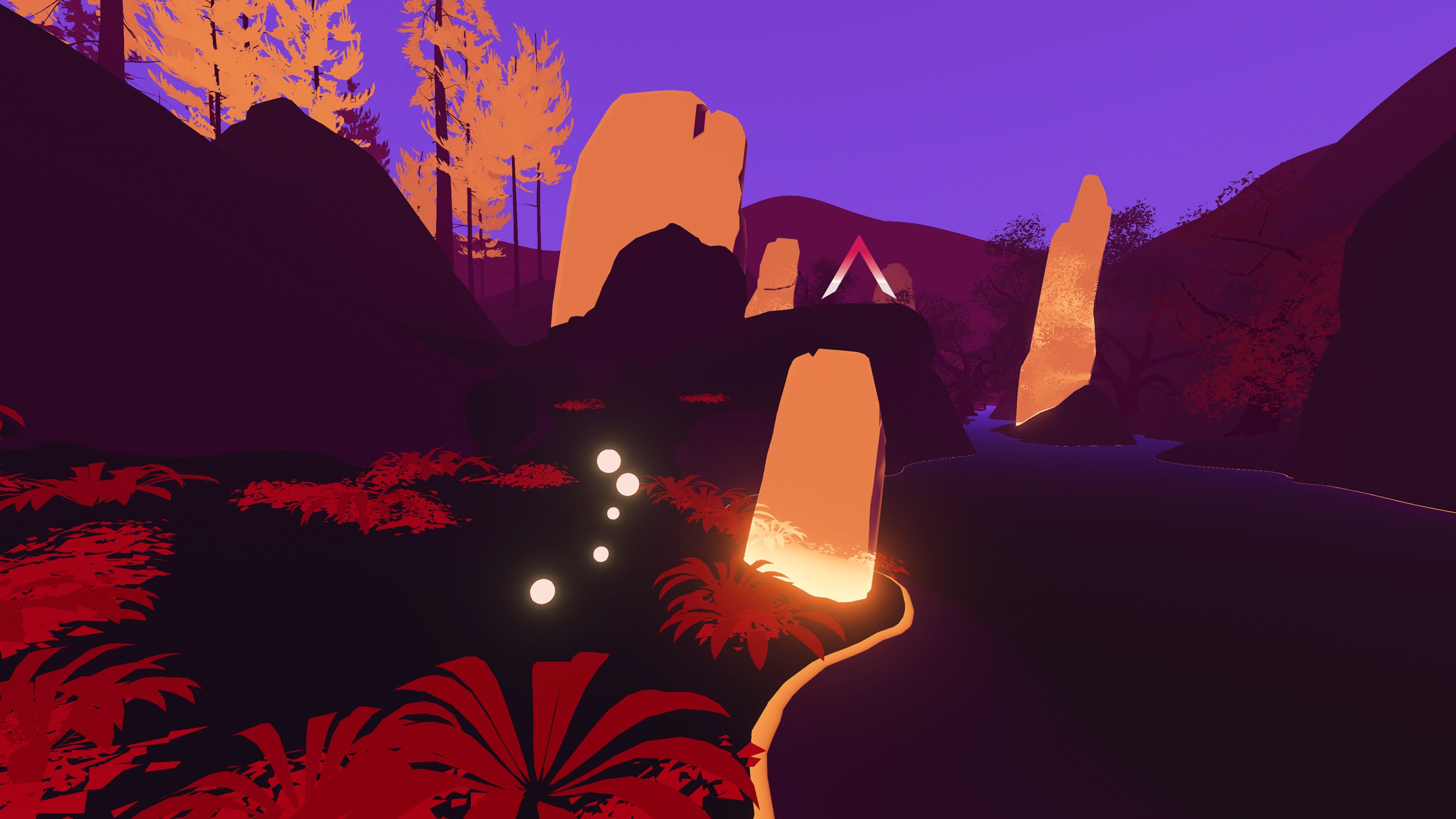 Shape of the world is a new first person exploration game developed by 'Hollo Tree Games'. Shape of the world is coming out the 6th of June on Xbox One and Nintendo Switch but coming out the 5th of June on the Mac, PS4 and PC. This game is said to get people away from the real world. Let's take a look.
Shape of the world is very different from majority other games. How? Well in Shape of the world there is no perils, enemies, puzzles, platforming or challenges etc. It's literally just about exploring, looking around, getting lost, taking in the sights, having a good time and all at the players own pace. That's right, no timer or anything. It's just like Abzu which was all about exploration too with no enemies but all under water.
The world in Shape of the world is very much alive. There are colours everywhere. Games like this have learnt and applied the fact that big and colourful worlds with lots going on seem to pull people in the most. Lots or procedurally populated plants which means as you travel, expect a bunch of different plants everywhere. It really does change from place to place so stop and take a look. Also there are lots of different creatures as well. We have seen some that look like round ghosts, there are some slowly flying dolphins, larger but harmless worms and much more.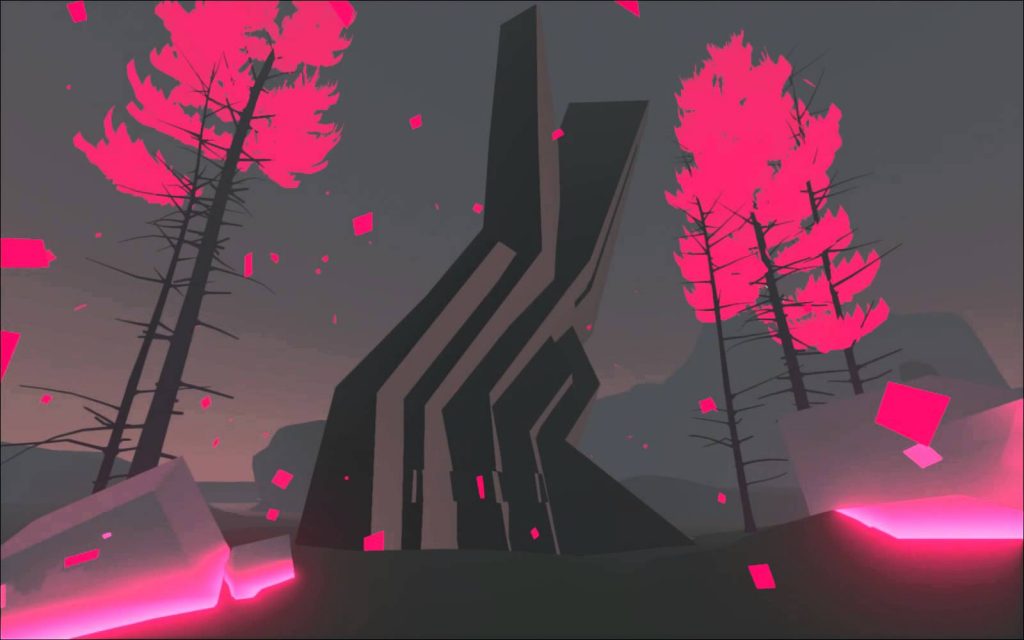 It's all about the player in Shape of the world. The world doesn't even live without the player. Mainly thanks to the interaction. For example if you come across a forest, you will notice that as you get near to it, it begins to grow and come to life. The forest will also regrow in a new and different way. So players are advised to retrace their steps over time to see what new stuff they see.
We checked out some gameplay and even though the whole point of the Shape of the World is very simple, the gameplay itself is deeper than you think. Players actions will change and altar the world in big ways, so experiment. Players can also interact with Ephemeral flora, Grand monoliths and even some creatures. So it isn't as simple as you would think. There is quite a lot to do but it has been said that Shape of the World is a 1-3 hour game, off course depending on the players pace through the game.
Overall, Shape of the World is a very cool game. The visuals and graphics are great for what it is. The music was done excellently as it's responsive and changes according to where you are in terms of location. The developers 'Hollow Tree Games' did a excellent job with this game. We at X35 Earthwalker are not looking forward to this game as it's not our style at all but we know others will love this. Now exploration is important but the one thing worth exploring is… the 'Earth Walk'.
For more information check out the link below: