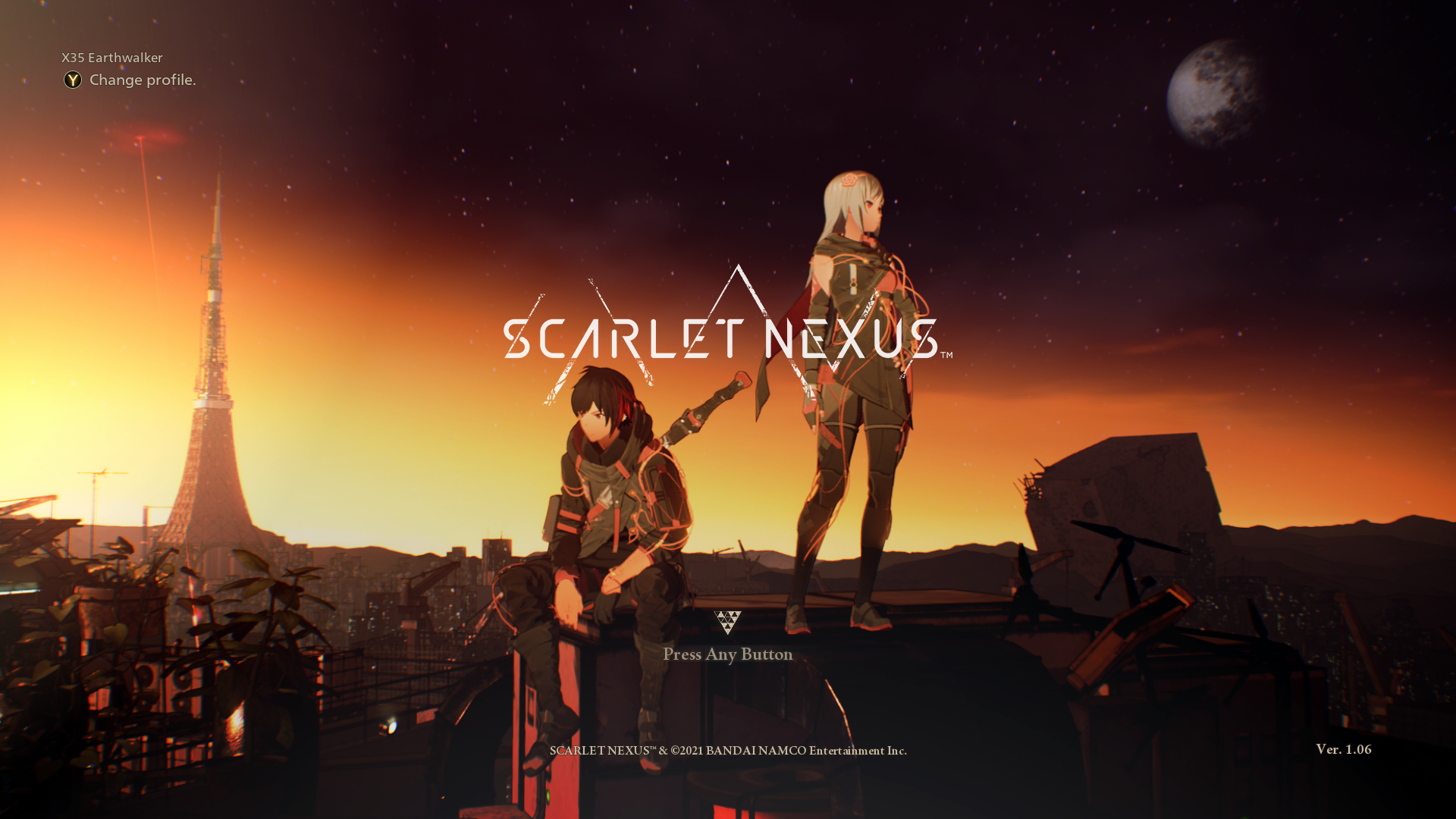 Scarlet Nexus is awesome. It's an excellent game for sure. X35 Earthwalker confirms this game. People aren't talking about it much and that's a shame and a sign of how simple thinking gamers are now. If it isn't a big fancy explosions shooter game, or a long time series, it gets sort of ignored. scarlet Nexus is a game we definitely recommend to all. This isn't the full review as we want to focus on one aspect of this game. The combat. The combat is amazing but more specifically what you can do. Let's take a look.
Scarlet Nexus combat reminds us of Final Fantasy XV. You fight with your allies and work together to face the enemies. In Final Fantasy XV you had Ignis, Gladdiolus and Prompto. In Scarlet Nexus you have the choice later on of 9 allies. Now Final Fantasy XV has the best combat gameplay, so Scarlet Nexus having something similar is literally a good thing. You fight while your allies move around and attack on their own. You can change their combat behaviour or tactics as they are called. Either have one or both attack the same target you attack or go for another, get defensive, or do whatever you they want etc. Giving players control and options is good. There's more though.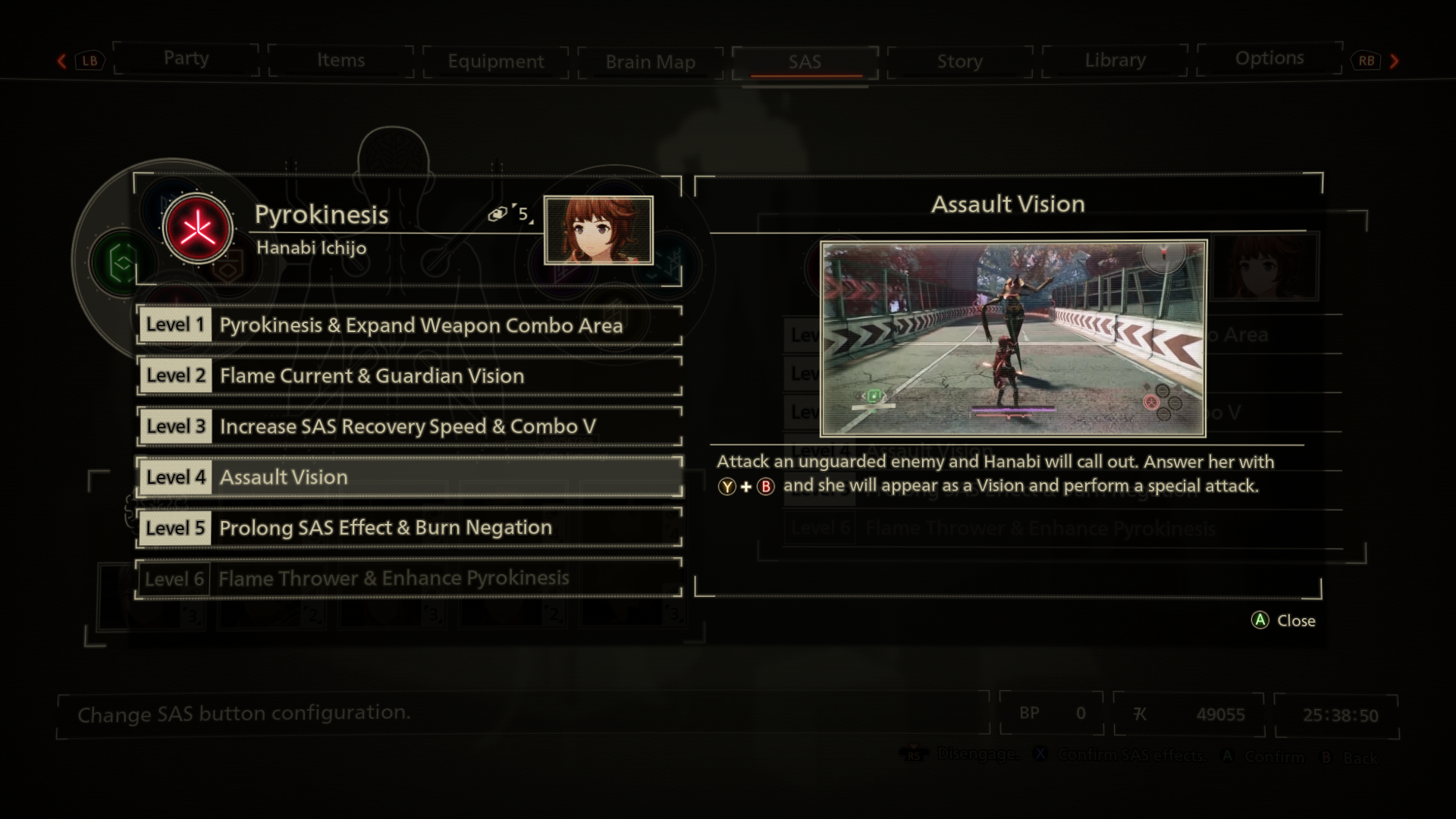 There's also the SAS. Not the special forces of the UK. The SAS is basically a system where the people with powers can link and share their abilities with each other temporarily. So someone with pyrokinesis can temporality use electricity from an ally who has electrokinesis. So you can use your allies powers which are, pyrokinesis, clairvoyance, teleportation, sclerokinesis, Invisibility, duplication, hyperspeed and electrokinesis. You can use any one of these as long as they are charged up. When using them, they drain down and when not being used, recharge over time. Your allies gets new abilities as you bond with them as in become better friends. They get new abilities and effects that help you out. For example. If you get your people to level three, you unlock the ability to call them in to do a special attack which is powerful and can lead to a mind crush real fast.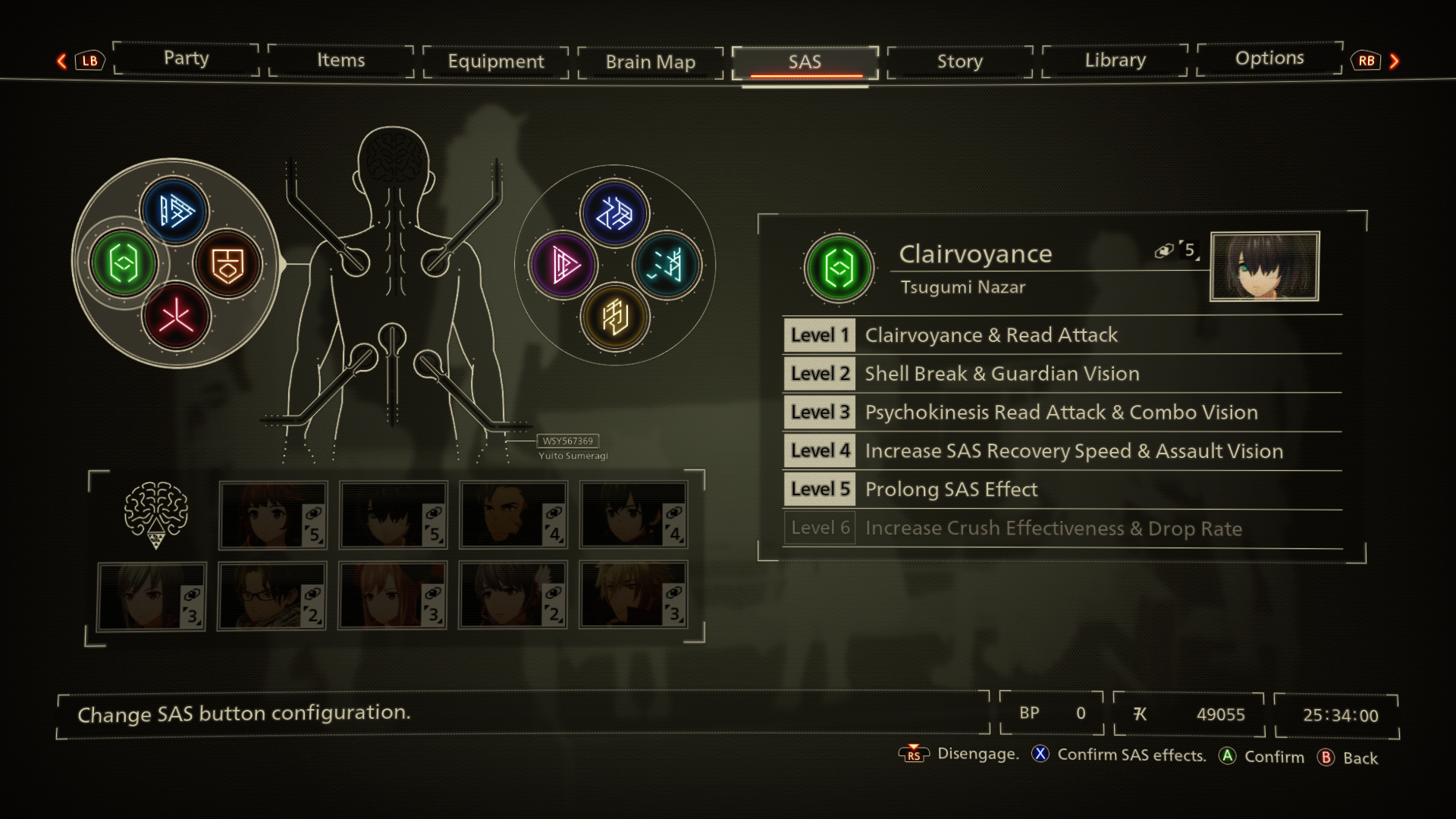 Here's where things get crazy. The combos! You know how you can attack, use your abilities then bring in Prompto to weaken the enemy, then Ignis with a link command to do an all out team attack, then use your armiger to keep up the pressure and immense damage while you build up more meter, so when armiger runs out, you can call in your friends again. Scarlet Nexus has the same thing. You can strike an opponent, then call in Hanabi to give your attacks fire and flame effects to set enemies on fire and increase damage. You can then call in Tsugumi to do her combo vision to deal big damage and stun the enemy. Then call in Gemma to do his combo vision to smash the enemy and knock them over. Then beat on the enemy some more. You activate duplication so you hurl double items and do more damage. Then the enemy gets up so you activate sclerokinesis to completely negate damage, all the while your other SAS abilities are recharging, so you can do it again. It doesn't end there. There's more.
There's another ability. The assault visions. These are powerful attacks from your allies that only trigger when you attack an unguarded enemy. When that happens you get prompt command. Hit the buttons and then your ally does a powerful attack that knocks even bosses down or stun them. Our favourite is definitely Tsunami's. Her one is like the strongest pistol fire ever. Even Prompto from Final Fantasy VX will have to take her seriously with that ability. Throw these all together and you completely overwhelm even bosses if you play it right. You start of with four options but later in the game you get all the characters and thus multiple combo visions, assault visions, SAS abilities, added defence and string them along nicely. We know there is also brain drive and brain field but we won't talk about those here. In fact you can use brain field as the ultimate ender.
So yeah, just wanted to talk (write) about Scarlet Nexus and it's awesome combat system. The enemy hit real hard and can kill you within seconds if you aren't careful. Yet you have numerous many powers to the point where you truly feel powerful or maybe over powered at some point. Master it all and you can't lose… well you can, not X35 Earthwalker. X35 is a superior gamer to you after all. Now you may have numerous powers in scarlet Nexus but even with all of those, you don't stand a chance against… the 'Earth Walk!'
For more information check out the link below: