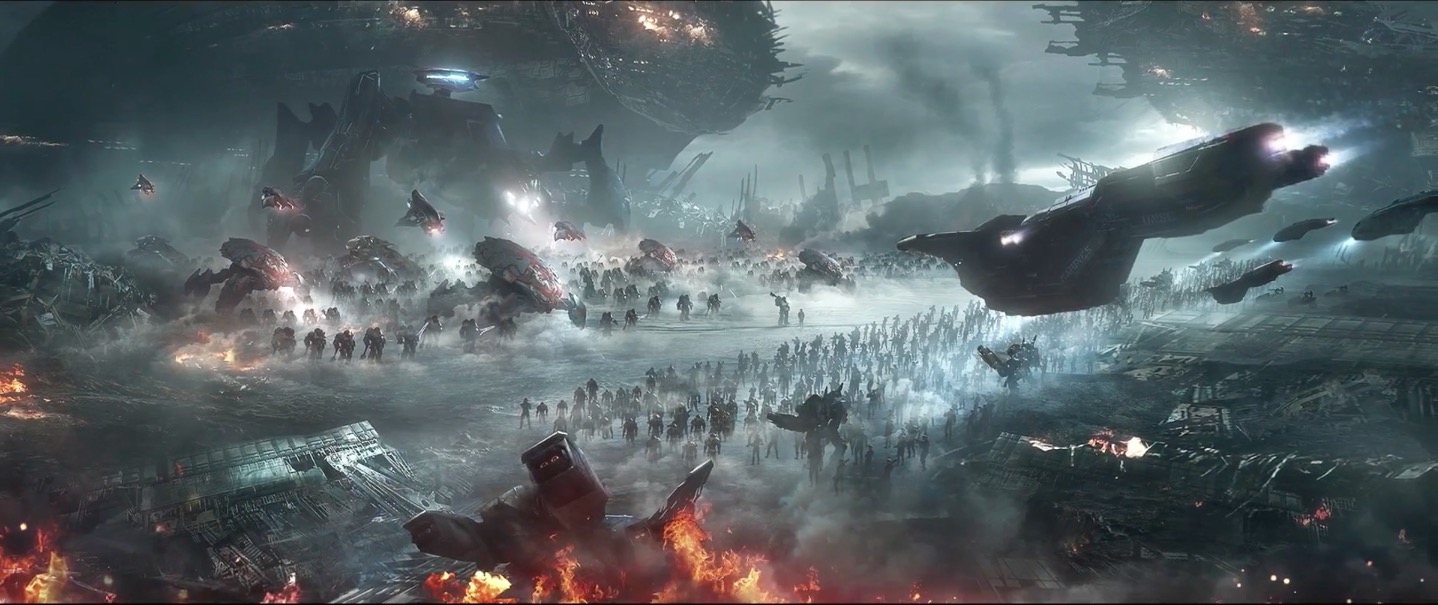 Hello friends and fellow Earthwalkers. We have been checking out some of the action in Halo wars 2. So far we are liking it. The online battles are big and explosive just like we hoped. The size of the maps are large enough to allow retreat and recovery, flanking and distractions. We do seriously hope that the developers made their maps with our feedback in mind. What can be confirmed is that the game has a lot going on and there is so much to take into account when in matches.
The maps have multiple things on it. There are supply crates and locations that once captured grant you additional energy. These two in particular are incredibly important. Get your crates as fast as possible and make sure to at least capture the energy points on your side of the map otherwise you will be at a medium sized disadvantage. Some maps have additional things on them to make things more interesting. We hope some maps have structures like ones that increase population or that giant covenant cannon thing. Off course they have to be balanced though.
There are lots of options in matches due to the large amounts of units, and leader abilities at your disposal. What's really great is that now you can see what each units strengths and weaknesses are from a quick glance. They have a colour coded: red, amber, green and black system to show how well they fight against unit types. Amber means normal, green means very good, red, means very bad while black means can't do anything. For example the 'Cyclops' unit (from what we remember) will have orange for infantry, green for vehicle and black for air. This means that Cyclops are alright against infantry, great against vehicle and can't do anything against air. This makes understanding units and deciding what to build much easier and quicker.
We do wish that they kept the leader power skill tree look, which was in the first beta, instead of the wheel but that's the decision they made. Maybe it's because everyone is use to the wheel from the first Halo wars. It's still nice but the skill tree looked much cooler and new. There are lots of abilities to unlock and use. As you kill units, capture energy locations, upgrade, basically do useful things in matches you will be awarded with skill points that you can spend to unlock leader powers like eradication or specific upgrades like making your units move faster. This is one of those decisions that are actually strategic. First of all choose what suits your style or the type of strategy that you are going for in the match. Next thing to think about is the situation of the match. For example your enemy may have a large army and you need to help thin them out so you may unlock mines to do damage as they approach you. Or maybe close air support to deal big damage to all their units. Or at the start of the match you get the upgrade that increases infantry speed so you can capture areas and get supply crates before the enemy. Think carefully instead of just picking whatever seems cool.
Seeing Decimus getting dropped in for the first time was quite cool to see. He has a ton of health, comes with a shield and does all kinds of destruction. He's like a combination of the 'War Lord' from halo wars 2 and the 'Brute chieftain' from halo wars 1. He pulls you in and greets you with a nicely crafted hammer. We believe that their are hero units and then there are super units (they may be called ultimate units now). So the War lord and Spartans are powerful hero units but ultimate units like Decimus and Condows are things that terrorise the battlefield and strike fear into the hearts of players. Don't even call their name or they might just show in your room (made you look). We believe the best thing to do is to get your ultimate unit as quickly as possible while not neglecting everything else like resource and unit management.
Seeing the amount of leader abilities, the upgrades and everything else that's going on shows that game is, just as I hope, more strategic and fights can almost easily go either way. Games should always have a way that allows players to forma a comeback, even if it is a small chance. There are leader abilities that can wipe out or heavily damage entire armies. There are units that can hold of many units while your army can retreat and heal up. There are options here and we love that. From what we can see, we am loving how Halo wars 2 is turning out and want to see what else happens with this game.
This is just some of our initial thoughts and views of the game and of what we know. Have fun with Halo Wars 2 and do the 'Earth Walk'!
For more information check out the link below: