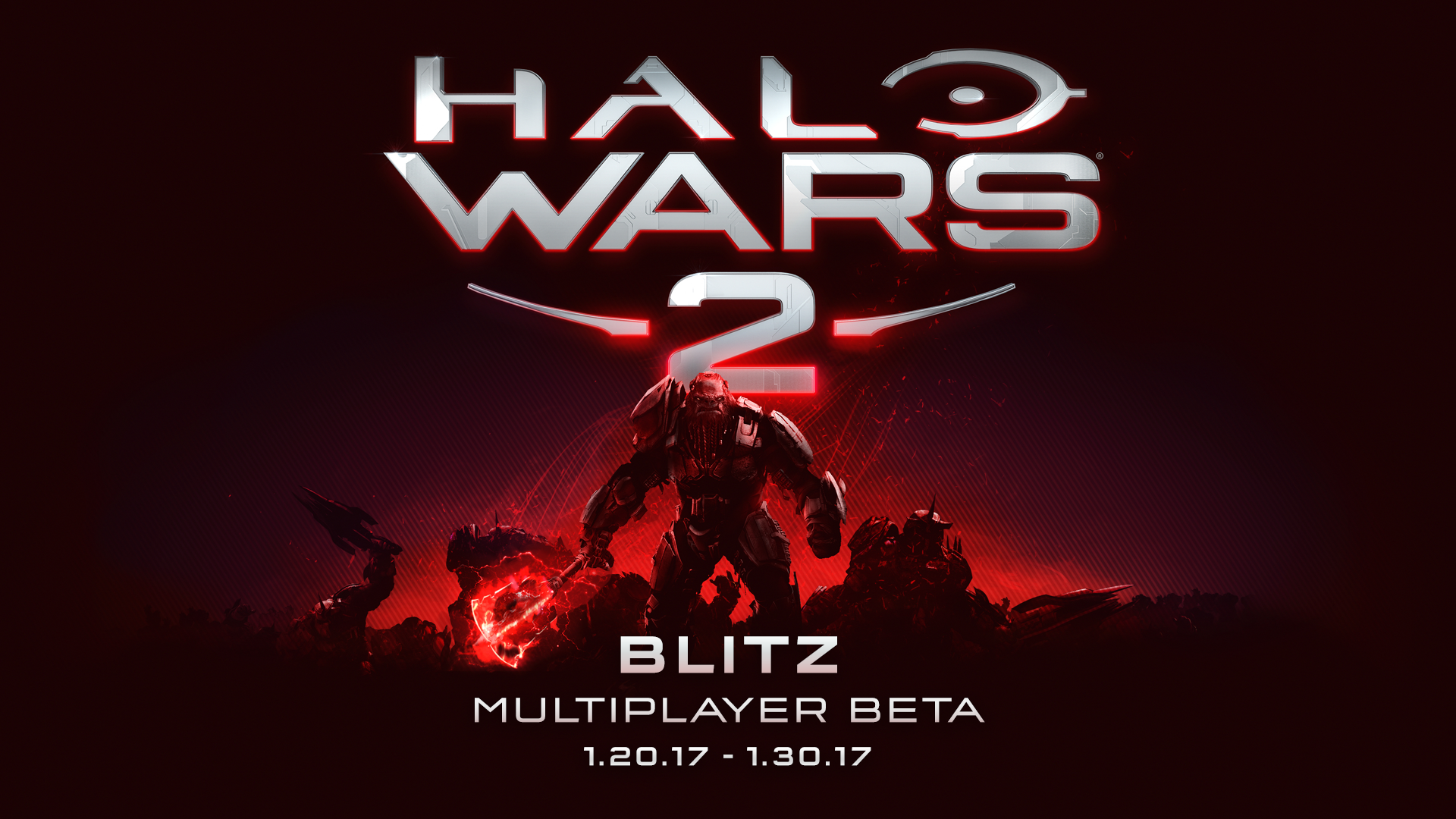 Halo wars 2 blitz beta is available from today all the way to the 30th of January. Halo wars 2 in case you don't know is a Halo RTS (Real time strategy) game being developed by '343 industries' and 'Creative assembly'. The beta is available to everyone and can be downloaded today. So just get it and jump in. Straight away you get the chance to have a tutorial to learn the basics of 'Blitz'. We recommend that completely as not only do you really need to know how to play but you get a free pack for it. So why not? The tutorial is exactly how a tutorial should be: quick, easy and explains the basics.
After completing the tutorial go and open your packs. With these go and edit your decks to create the strategies that you want. Blitz is the new game mode where taking out the enemy team isn't the objective anymore. Instead you need to control certain points called, 'Control zones' to be able to gain points to win the game. There are always 3 zones and you must have two of the three to start scoring points. First team to 200 points wins. In order to capture one of the 3 zones you just need to put one of your units there. Now blitz so far can be played in 1v1, 2v2 and 3v3. Each one does require a different approach from our experiences. You don't have bases to build units, instead you have cards from your deck which you use to summon units and effects, like Yugioh. Each deck can have a maximum of 12 cards. These cards don't run out but go in a cycle so after using one card, another automatically takes it's place in your hand, waiting to be used. Listen to us when we say, use your cards wisely.
There are 6 character leaders that players can choose from. They are: 'Captain Cutter', 'Professor Anders', 'Isabel', 'Atriox', 'Ship master' and 'Decimus'. Each have different unique leader units, abilities and starting units. This is a change from halo wars 1 that we agree makes the game better and more strategic. For example if you are more of a scouting player who likes to make quick moves then you would prefer Isabel over Anders because she starts of with two 'Jack rabbits' which are very fast units. You could zoom around, collect energy and capture points faster than almost anyone else. If you prefer to get right into the fight, you might like Captain Cutter because he has two marines (each marine unit consists of 4 men) and a 'Nightingale' which supports and heals other units. Make sure to try out all the leaders to know what best suits you, or be like us and master all 6.
There are lots of cards to use. Some are unit cards while others are ability cards. For example the 'Warthog' card summons a Warthog while the 'Archer missiles' allows you fire high damage missiles where you choose (obviously within sight). Since you can only have 12 cards you have to mix and match carefully and to serve whatever strategy you have in mind. You can't just have all the high energy cards as then you won't be able to summon anything and even small armies will destroy you. You can't just have low energy cards as they are normally basic or weaker units. So have some low energy and high energy cards. It's good to have all three types (infantry, air and land vehicle) in your deck to give you more options and to mix it up. The cards come with different rarity. Some cards are common while some are legendary like the 'Jerome-092' card which summons spartan Jerome. You start of with little energy in a match but gain slowly over time. To increase this collect energy drops whenever you can. So in order to use the 'Veteran Cyclops' card you need 80 energy. So save up to get it. What we love that's great about the units is that summoned units that die return some of the energy used to summon them so it isn't a complete lose when you lose a unit.
Capturing zones on the map, building armies, scouting, collecting energy, deciding which cards to have in your hand and use while watching over your units on the constantly evolving battlefield is so much to do and sounds like a problem but Halo wars 2 makes it work and work in a way that is fun. The game relies heavily on strategy like World of Van Helsing. You can't just summon whatever you want and rush the enemy (it may work at times) as it normally will be countered and you want have any energy to recover or mix things up. You have to decide whether to use a ability card for 12 energy or summon a unit for the same amount and your decision could determine the outcome of the war. Blitz also makes it so that you never are out of the fight until it is really over most of the time. For example the enemy could have a bigger and stronger army and they are bullying your units all around the map. If you focus on collecting energy and claiming points on the map you could save up for a super unit like the 'Condor' or 'Scarab' which are both large, heavy hitting, lots of health and powerful units that strike fear in the hearts of even the most skilled players upon sight. There are multiple ways to get back into the fight.
X35 Earthwalker himself has played many matches already and he is so pleased and happy with the game so far. He said that it is awesome and likes what's already happening. The units do acceptable amounts of damage and have acceptable speed like how the ghost is a fast unit while a tank is slow. X35 Earthwalker is so far winning most of his matches and loves how he must think fast in each match to stay on top. How the way he fights a 1v1 is so different from how he fights a 3v3. He even one a match where he got 200 points to win the game while his opponent got 0. Already, players of different skills have showed up and each doing the best they can whether win or lose and it's great to see. The matches can get so out of control as super units could be showing up and you have to take cover. The later an army rushed towards one of your points then everyone scrambles for the energy drops. It's mayhem.
The graphics of the game is wonderful and the attention to details are amazing. If you look closely at the units, you can see their markings, designs and movements. The animation are great. The music also is professionally done. The sounds in the game are on point. The game play is fast and flows well. The blitz mechanics are great and easy to understand. We do have our feedback but there are 100% certain as this is just 'Blitz' and not the main traditional multiplayer mode so we are away that some things are different for this type only. We participated in the last year beta and both are looking real great. The developers '343 industries' and 'Creative assembly' have done an awesome job. We are so looking forward to this game and hope the real thing will be even better. This game is definitely worth checking out. Most importantly, do not forget to do the 'Earth Walk'!
For more information check out the link below: