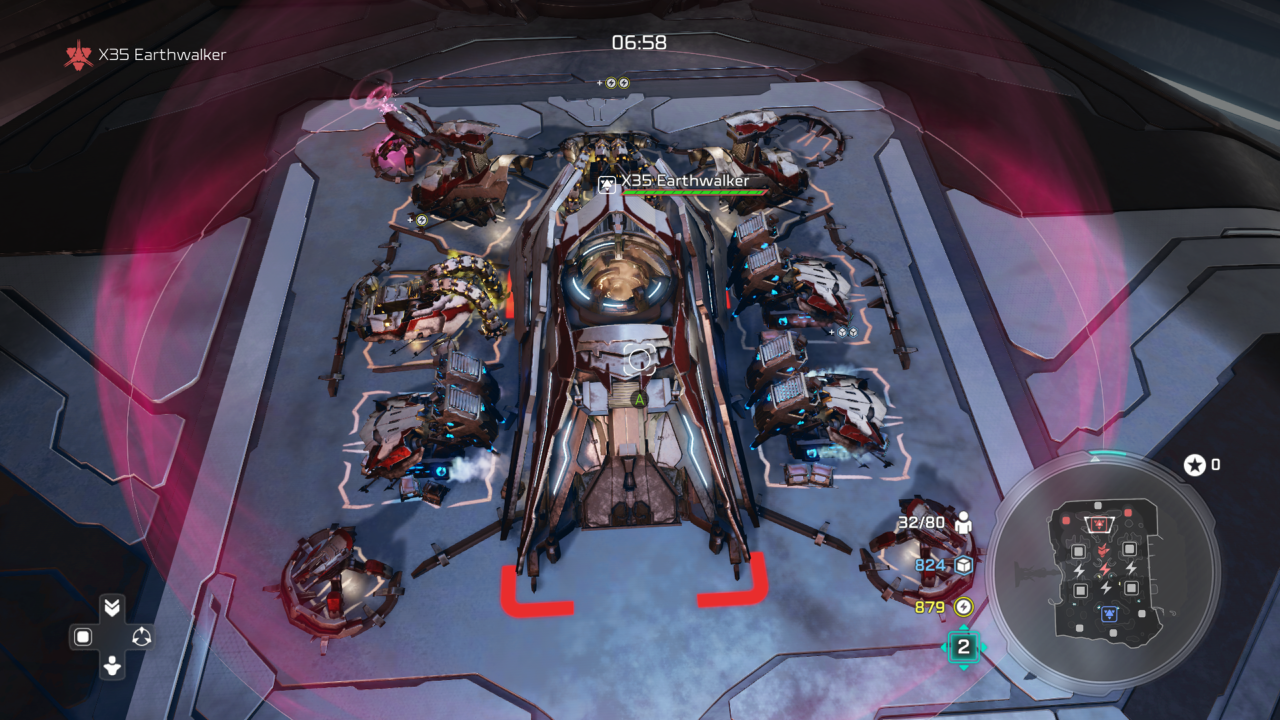 Halo Wars 2 is absolutely amazing. The graphics, sounds and whole gaming mechanics are top notch. Even the matches can be intense and take up some time. Halo Wars 2 is even more strategic than the prequel. More leader characters that brings more flavour and options to the matches. Even so, there are some big issues concerning balancing.
Straight up we are going to say it. The Banished have a big advantage over UNSC and it's big enough that it makes a difference in every match. Seriously. The biggest advantage is the fact that Banished bases get the chance to place shields in the turret sections. These shields are powerful and soak up all kinds of damage. Why is that so bad? Didn't Halo Wars 1 have shields. Well yes but their shields occupied a slot for building like energy generators, and supply pads. So if you wanted to stack two shields then that's two less slots for you. The shields in Halo Wars 2 are more powerful because if the shield was dropped due to too much damage but another shield gets built, instantly the shield goes up regardless of whether the base is taking damage or not. The if another shield is built in time then it's a double layer straight away. Also any Banished (or allies of the banished) withing the shields are protected and take significantly less damage until the shield drops. The problem is that an UNSC army would spend a hard time fighting the enemy army and lose because the shields protect the enemy army but if through leader powers and other means beat the army then you still have the shields which lasts long but skilled banished players leave a slot at the back ready for when they get attacked just to build another shield for instant shield regeneration. It's so unfair. Don't listen to stupid who say it isn't an issue when it clearly is.
The next big Banished advantage are the Banshees. The banshees are practically the strongest units in the game. Surely X35 Earthwalker is exaggerating though. No we aren't. We have seen a group of banshees beat wolverines and reavers of same group size. We aren't joking. X35 Earthwalker himself has had his banshees beat anti-vehicle units many times even when there were more of them and vice versa he had his anti-air vehicles lose to banshees. How does that work? How do air units beat anti-air units? Sure air has a advantage over vehicles but anti-air is ANTI-AIR, full stop. Now in recent matches pretty much every Banished character user is always using banshees in great numbers. Either full population of banshees with engineers or half locusts (or something) mixed with them. It gets boring and predictable. It's too strong. Banshees are suppose to be main air vehicles, in other words basic air units but their strength is much higher. Thanks to their own anti-air upgrade, they can take on two groups at the same time. The anti-air lets them attack nightingales and hornets while their fuel rod cannons and main plasma guns can fire at tanks, wolverines and whatever. That doesn't sound fair at all.
Lastly, many, almost all, banished players are copying and using the chopper rush and then get engineers as fast as possible. It just makes matches boring now and predictable. X35 Earthwalker himself likes discovering and trying new strategies to accomplish different things. Some work and some don't. This is how he ended up discovering a big secret. Choppers are vehicles. They are stronger than jack rabbits. They counter marines very well. They counter hellbringers. The way to beat them is to rely on your marines and turrets but that strategy is defensive, meaning while you stay near your base, the banished players can grab power nodes, mini bases and control the map. If you go out there then your marines will get caught by the choppers who can also ram for maximised damage. If you get the grenade throw ability for your marines then you can destroy some but you would have spent so much energy that the banished players will reach tier 2 way before the UNSC do. It's not fair either way you look at it.
So basically Banished have the advantage in defense, early game and mid game. This stuff has put some of us off the game for a while because unless we also play as banished, mainly Atriox, Decimus and Colony, you will have a real hard time. Until this is fixed we won't be playing this game as frequently as before. Either way, this is what we and many others have experienced. If you are a banished player then aren't you happy but if not, you could always do… The 'Earth Walk!'