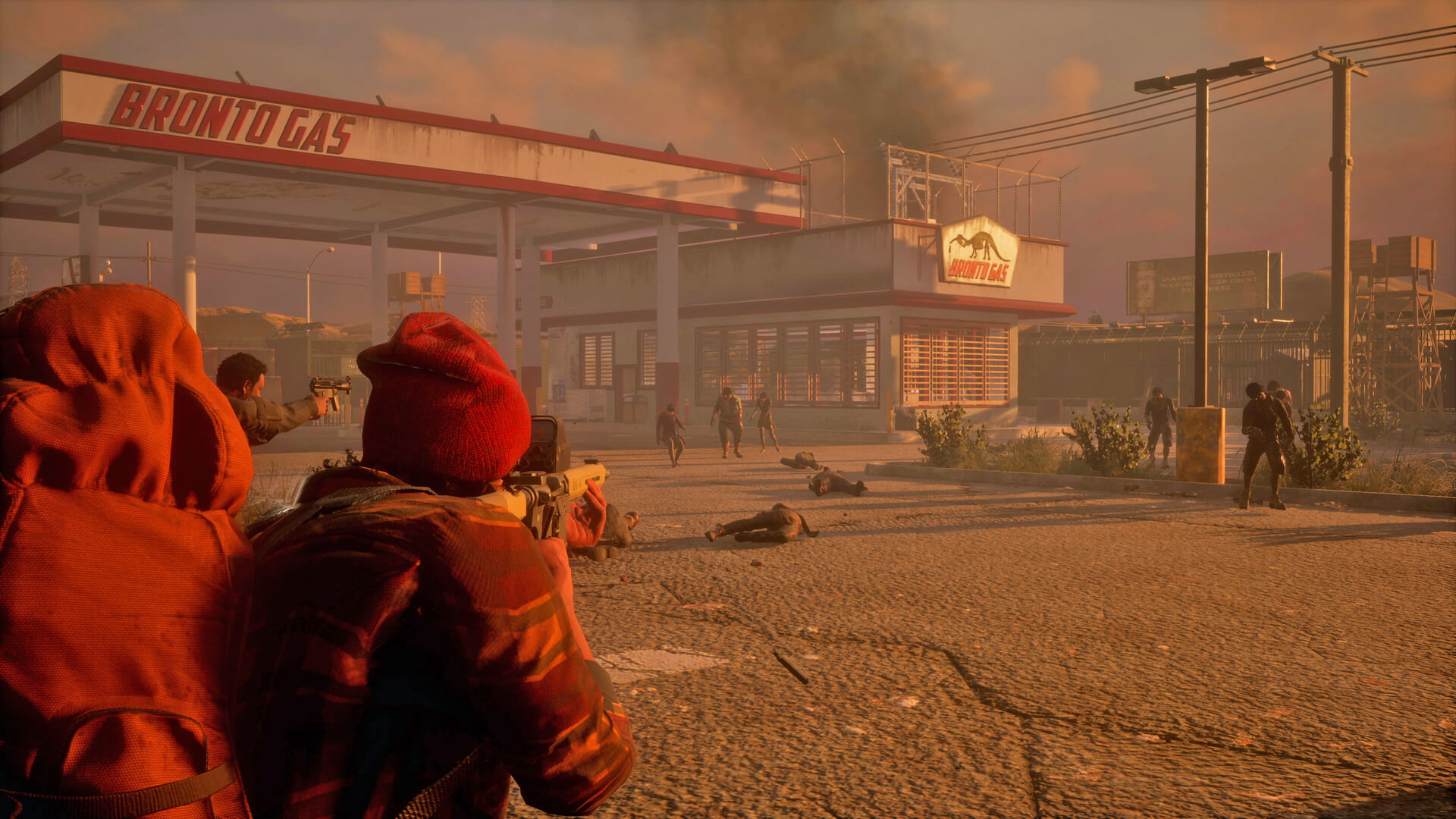 State of Decay 2 is the latest installment in the State of Decay franchise. It's being developed by 'Undead Labs' and published by 'Microsoft Studios'. It's coming out in 2018 on the Xbox One and Windows 10. It will also be a 'Xbox Play Anywhere' game allowing more flexibility. Zombie survivals are risky games. Let's take a look.
State of Decay 2 has put quite a bit of emphasis on team work. Even stating that "Nobody survives alone" which is a huge statement. We at X35 Earthwalker know of some who can easily survive alone but let's see why. Basically the story is that somehow the dead has risen once again in America. As always the military, for some reason, couldn't stop the zombies and now civilisation has fallen. Human is pretty much close to extinction. our question is "Is humanity nearly extinct all around the world or just America?"
Players must survive, find other survivors and build a community and work together. Start of with nothing off course but over time create a kitchen area, a place to eat, vegetable patches and areas to grow crops and before you know it, it's a safe haven from all the evil zombies. This is where the whole multiplayer gameplay comes in. State of decay 2 is all about interacting and working together (hopefully) with other players to survive. Off course you could just go with three of your friends. That's right, it's also 4 player co-op. Games like this are always better with 4 player co-op and we are glad to see this here.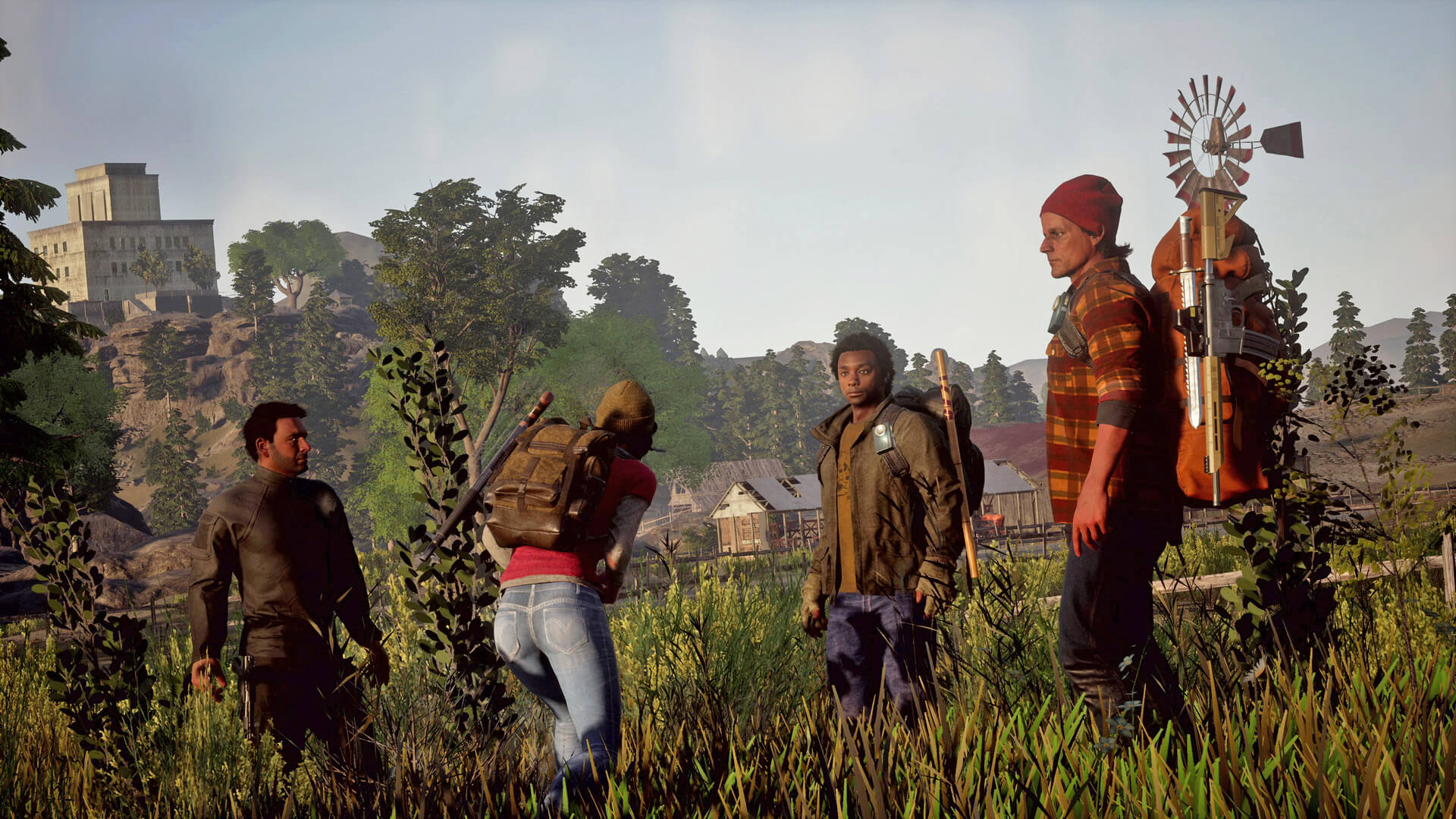 Now even though there is a lot of team work, each character has their own story in a way. They are different. Different moods, attitudes, goals and different level of determination for those goals. Your own skills that players must develop. Even your own decisions get remembered by the game. Your moral code, your ideas, your ways of survival will have big impact on your story. We honestly here this a lot in games like this but what game really creates effect consequences for this mechanic. it's a big challenge and we hope it works very well here.
If you haven't guessed it by now, yes it's an open world game. Make all the choices you want but resource management is key. Everything is entered around your base. Build watch towers, work shops, infirmaries and more depending on what your goals and strategies are. You may be more combat ready or resource focused.
We checked out some State of Decay 2 gameplay and it has left us on the fence. It sort of reminds us of sims in some ways. The zombies themselves do look interesting. There are standard zombies, big belly zombies that explode and let out some strange fluids, large hulking fat zombies that charge you to try and rip you apart and more. The gameplay it self just doesn't look all that interesting. Especially how the characters run (a bit bland). The sim like base building does look cool and creates ideas already as to what you would want to do (well the creative have anyway). Just that so far we haven't seen anything that makes us want to jump on it right now. The open world, multiplayer, co-op action side of the game is what's really cool right now and makes us want to see how that works. Will players have the option to betray and attack others? Will that in return just lead to a war community game? Many questions.
Overall this is a very cool game. The concept is not new but definitely works here. The graphics are top level with 4K graphics and Xbox one X enhanced. The graphics do look very nice and the attention to details is high as well. The aiming and battle all seems smooth and flows nicely. It's clear a lot of work went into this game. The developers 'Undead Labs' did a excellent job with this game. We at X35 Earthwalker will keep an eye out to see how things go. Now working together is key but no matter the level of team work it really ain't enough to beat… the 'Earth Walk!'
For more information check out the link below: