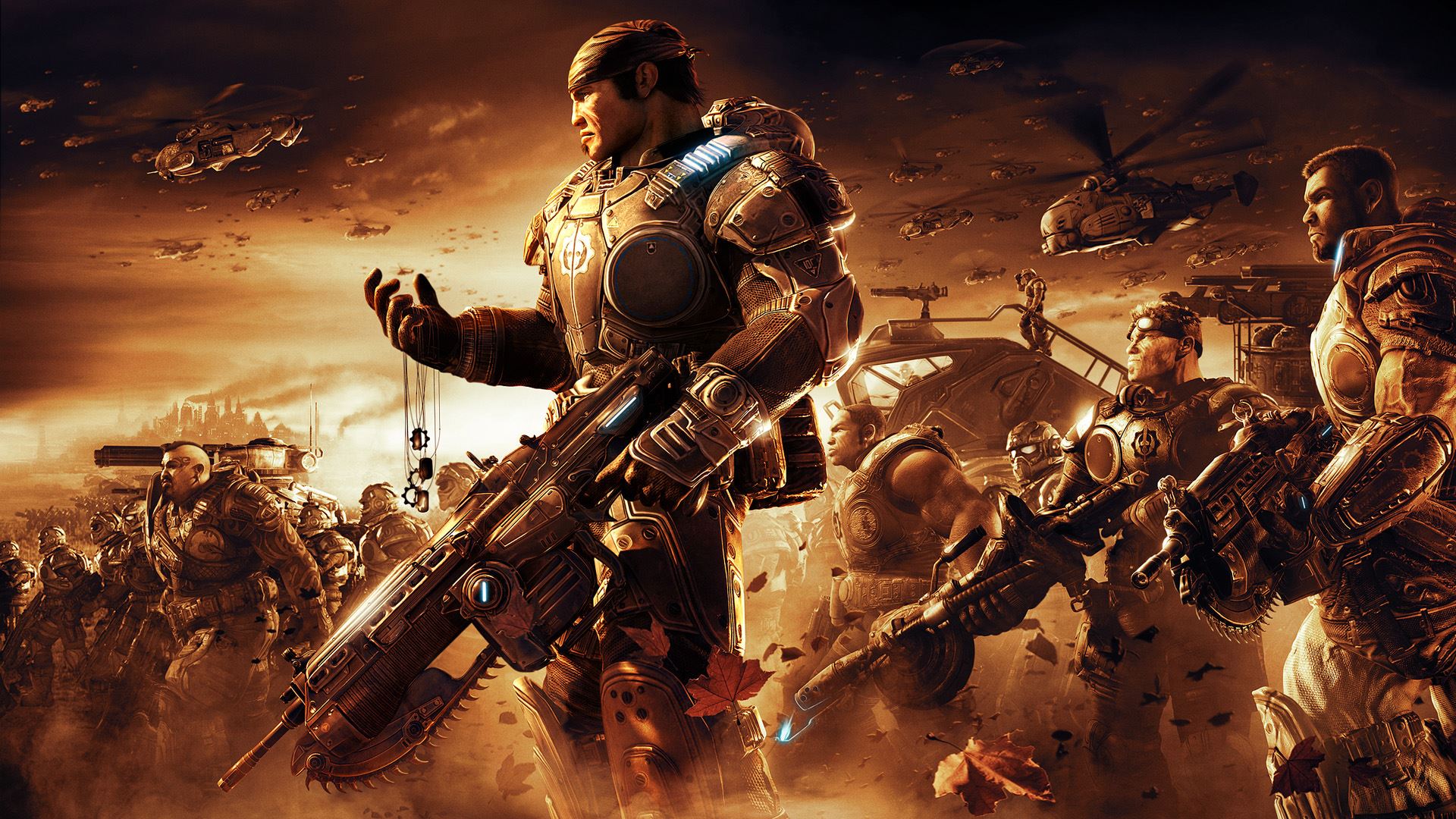 Gears of war 3 is still to this day one of our favourite games to play. Gears of war 3 is the game that all the other gears of war games need to learn from when it comes to multiplayer mechanics and gameplay. The games were all very good and we love them, it's just that they either lack or missing some great things that gears of war 3 has.
For example gears of war ultimate edition has the same feel and movements like gears of war 1 but refined. The movements are still and we feel that wall bouncing is much harder to perform unless you have your sensitivity set to maximum, which isn't something everyone can handle. We never liked it at all. Since it was based on the first game there is only the 'Curb stomp' execution which will always be awesome by the way.
Gears of war judgement is one of my favourites. This game was hated by many fans but it's because of their mentality. Gears of war judgement was the best at balancing the weapons for multiplayer. Short range weapons rule short range battles. Mid range weapons like rifles actually rule mid range battles. Gears of war 3's gnasher shotgun was the most over powered. The damage was really high, combine that with the range and you have a weapon that everyone uses. That shotgun could beat rifles at mid range literally. It's that powerful. Don't get us started on how much worse the weapon is with a perfect active reload as it increases the range and damage of the weapon. In gears of war 3, the shotgun literally is the best weapon to have and use. When in doubt, equip your shotgun. We hated the shotgun always. In gears of war judgement you could actually defend yourself against shotgun users.
Gears of war 4 was the closest thing to the mechanics of gears 3. The gameplay is faster than 3 but feels a little more like 'Ultimate edition'. The game, because of the faster gameplay, has less executions and less rivalry. The best thing about gears of war 4 is that everything feels closest to perfect, except for the fact that their is no real defense against the shotgun now. The 'Retro lancer' and 'Sawed off' are gone now. The replacement that any player can equip is the 'Enforcer' smg. This gun has really high rate of fire but has a small clip with low damage. This means that unless you catch someone out of cover, you aren't really going to kill them. Gnasher users can easily pop shot them making the Enforcer useless. The hammerburst has been nerfed so much that there really is no reason to use it as the lancer has better damage and a bigger clip. X35 Earthwalker just uses it for fun but says you need the active reload as that makes it fire twice as fast meaning you can down any opponent really fast. In gears of war.
Gears of war 3 was the closest to being perfect for many reasons. The gameplay was at a great speed. If you stayed still for too long, be sure that someone will come up behind you with the shotgun and kill you. The pace was also not to fast to the point where you don't have time for executions and targeting certain players. The weapons felt like they do the right amount of damage. You can easily tell the pros and cons of the 3 rifles and when they should be used. Off course the gnasher shotgun was still too powerful and the main issue of gears of war 3. If you can't use it, then you are screwed. Simple as that.
To compare Gears of war 3 had the best balance out of all of them. Gears of war judgement not having four weapons as usual changed how some players could play due to the lack of options. The fact that you could throw a grenade without changing weapons because of one button made combat in most cases faster than normal but more grenade happy than they were in gears of war 3. The frag grenade having the ability to stick to enemies just made it clear that the best frag in the game was the frag; however the different options did make matches interesting and only the best will use the other grenades. Judgement also had the ability for us to drop of ledges to areas below and climb over edges too. This forced players to be more aware as attacks could easily come from above, like someone dropping in with a 'Scorcher' flamethrower while in 3 you just had to look ahead and behind. Judgement had the best weapon balancing of them all meaning that everyone couldn't just rush with shotguns all the time unlike 3 where everyone lives of that gun. Gears of war 4 made wall bouncing easier and feels easier to use the shotgun making it more beginner friendly. This means that everyone stands more of a chance in matches than with gears of war 3. The gameplay in 4 is faster than 3 which does lead to less rivalry and targeted playing while in gears of war 3 you are always looking for that one player. Ultimate edition just feels to stiff and the shotgun was hard to understand in terms of what it can do.
Overall all Ultimate edition was the worse for us as it still has the mechanics and gameplay of gears of war 1. Ultimate edition also had the most weirdest damage for weapons making them unreliable. Judgement has the best weapon damage balancing but was overall just too different from what we are use to; however it is our second favourite multiplayer of all the gears of war because all the weapons are actually useful and the gnasher wasn't the only thing to use. Gears of war 4 did an excellent job at balancing all aspects but in order to please majority of the gears fans, they made the gnasher the best weapon in the game again and left no counters to the weapons meaning you must learn the ways of the gnasher or be gnashed (whatever that means). Gears of war 3 has the right pace and the best tension in matches which makes all the difference. The rifles are still effective, also there are counters to the gnasher shotgun so if you can't wall bounce and kill then you can rely on other weapons to stand up to them. Gears of war 3 is our favourite and we believe has the best multiplayer mechanics. Time to do executions and the boom shot is nice and explosive. We believe Judgement did the best for what it is but it was most enjoyable with gears of war 3. This is just our opinion after all but whether opinion or not… you must never forget to do the 'Earth Walk'!
For more information check out the link below: