Ritual: Crown of Horns is a fast paced action game developed by 'Draw Distance' and published by 'Feardemic'. Ritual: Crown of Horns has already come out and is on the Xbox One, Nintendo Switch, PlayStation 4 and PC. This game straight away let's players know what to expect. Let's take a look.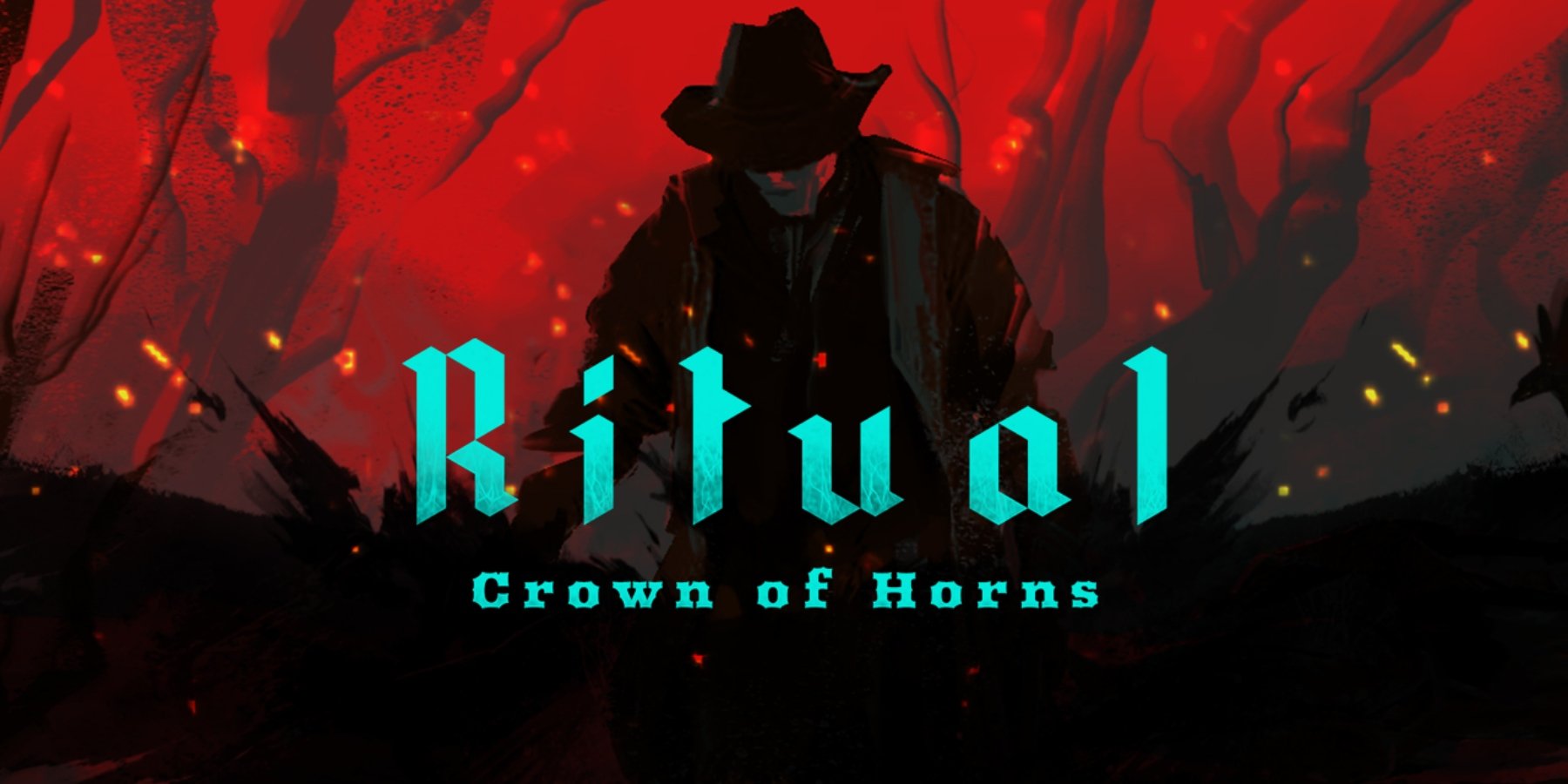 Ritual: Crown of Horns has been described as a slaughterhouse game. Basically Ritual: Crown of Horns is set in the Wild West type world but instead there are lots of monsters, demons, threats everywhere. Players control a bounty hunter who has come back from the grave thanks to the witch. He's got a bone to pick as he's out for revenge against those who got him killed. He's working with a witch (that always ends well… are we right or what?) who supports him with rituals. Off course she has her own motives and reasons for helping him.
Here's how Ritual: Crown of Horns goes. You must fight and fend off the hordes of enemies coming primarily for the witch but also to kill you if you get in there way. Use your many weapons to blast, shoot down, rip and destroy your foes while the witch does her thing. Simple right, well it is. Run around, think fast and shoot… oh and don't forget to aim.
So there are weapons like rifles, shotguns crossbows, six shooters and some other stuff that definitely weren't around in the Wild West at those times. There is an auto aiming system in place. You also have spells. So switch between them and use when best. You can unlock new powerful items and tools that off course make your character more powerful. This game is a journey as you must travel through the whole of America.
We checked out some Ritual: Crown of Horns gameplay and it's what we expected. It's simple you know. Run around, move away from enemies, keep firing, protect the witch, get stronger, know what to prioritise in each situation and survive. We saw there are some traps you got to avoid and watch out for. We saw supernatural classed enemies too. There is character customisation so make sure you pick the hat you want.
Overall, Ritual: Crown of Horns seems like a simple good game. It does what it says on the box. You run and around and blast numerous enemies with off course some thought and strategy to it. The graphics are good for what it is and the sounds are good too. It's just a fun time that will have some difficulty and require thinking. The developers 'Draw Distance' did a very good job with this game. We at X35 Earthwalker will just have to hear what this game has really brought. Now Ritual: Crown of Horns may have numerous monsters but even they are nothing against… the 'Earth Walk!'
For more information check out the link below: