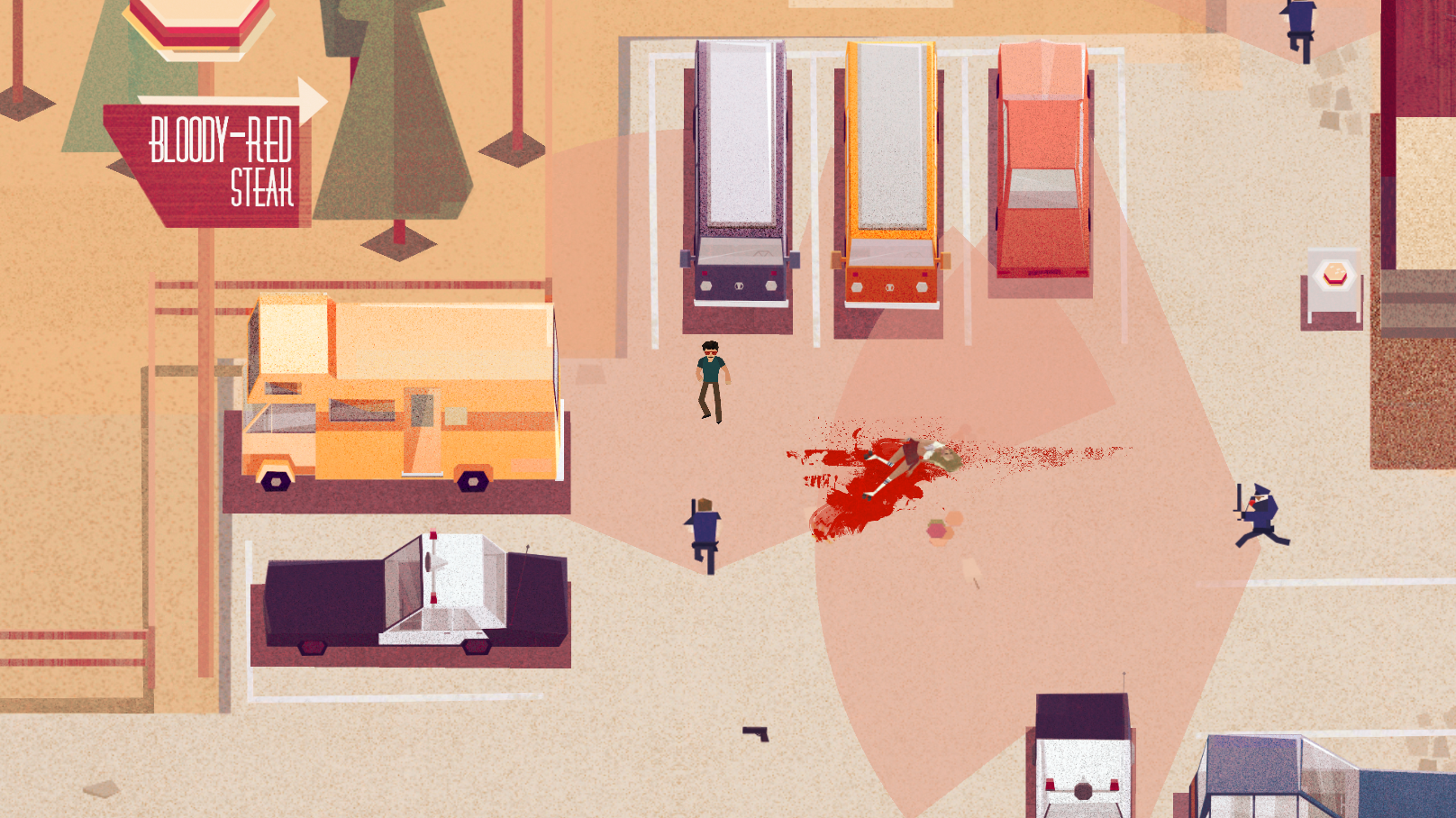 Serial Cleaner is a new fast paced stealth action game, developed by 'iFun4all S.A.' and coming out July 14th for the Xbox One, PS4 and PC. This game looks like a little 2D game for quick fun but let's see what's really going on here in Serial Cleaner.
Serial Cleaner has the 1970s theme and aesthetics going on. Gamers play the main character who's job is to literally clean. He cleans murder scenes. So the typical stuff like getting rid of blood stains, disposing of evidence, which includes murder weapons and off course… getting rid of the bodies. The developers mentioned that the key words for this game are: Experimenting, fast paced decision (even though that's three words) and exploring. These words actually say quite a lot about the game. You must watch out for nosy bystanders and itchy-fingered police officers. Getting caught is an absolute no-no.
Here's an interesting fact. Serial Cleaner uses Real-World Data to modify gameplay according to the time of day in player's location. The levels take inspiration from actual 1970s murder scenes. The atmosphere and humor is said to be inspired by the Pulp Fiction movie and Fargo series. The game awards exploration. We checked out some gameplay and it's safe to say that we were right. It's a simple game meant for quick fun action. That's it. Nothing to take seriously but something to give a go and have a laugh. Even the theme and style screams this at you. The mechanics are well done and work well so it is a good game but it really comes down to the gamers as to whether it's their taste or not.
Overall the game has nice graphics for it's style, the music is good and the inspiration behind the game gave Serial Cleaner and a nice boost. The developers 'iFun4all S.A.' did a good job with this game. Serial Cleaner may be worth checking out. Who here likes cleaning? Well we do like… the 'Earth Walk!'
For more information check out the link below: